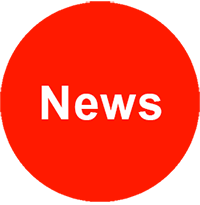 Latest News
Lombok Set for Growth as AirAsia Intends to Develop New Hub
Jakarta, 25th January 2019 – AirAsia confirmed their intention to develop their newest hub in Indonesia's West Nusa Tenggara province, promising growth for Lombok's tourism industry. Two Airbus A320 aircraft will be based in Lombok, with plans to double existing frequency to Kuala Lumpur in Malaysia as well as to operate services to Perth, Yogyakarta and Bali.
Following post-earthquake recovery discussions, this will help the Indonesian Government's sustainable tourism agenda to develop "10 New Balis." As part of their commitment to the communities of West Nusa Tenggara, AirAsia is also in discussions to develop sustainable tourism initiatives.
According to AirAsia Group CEO Tony Fernandes, this new development will help to support the post-earthquake recovery of local communities and develop the local tourism industry. AirAsia Indonesia CEO Dendy Kurniawan concurred, stating that Lombok is an idyllic holiday destination rich with potential, and that AirAsia intends to cooperate with the tourism industry to drive greater demand for Lombok as a destination.
AirAsia commenced international services from Kuala Lumpur to Lombok in October 2012, and currently operates 7 return flights per week between Kuala Lumpur and Lombok.
AirAsia Abolishes KLIA2 Fee to Keep Fares Low
Sepang, 7th January 2019 – Starting today, AirAsia will abolish the RM3 KLIA2 fee for all flights departing from Kuala Lumpur International Airport 2 (KLIA2).
The fee was introduced in May 2014 to cover additional costs created by mandatory facilities imposed by Malaysia Airports Holdings Berhad (MAHB) at KLIA2. This included aerobridges and SITA check-in and boarding systems, compared to the Low-Cost Carrier Terminal (LCCT) previously. This decision followed AirAsia's announcement last week.
AirAsia digital strategy takes shape: Non-airline digital businesses transferred to digital venture arm
SEPANG, 17 December 2018 – AirAsia Group Berhad (AAGB) today announced the transfer of its digital businesses to Redbeat Ventures Sdn Bhd (RBV), its wholly owned subsidiary.
In a filing with Bursa Malaysia today, AAGB announced that RBV entered into a Share Sale Agreement with AirAsia Berhad and AirAsia Investment Ltd respectively on 25 June 2018 to acquire nine non-airline digital businesses as well as their subsidiaries. These entities, principally involved in the provision of digital-related services, include AirAsia BIG Loyalty, BigPay, travel360, ROKKI, Ourshop, RedCargo Logistics, RedBox Logistics, Vidi and RedTix.
AirAsia Deputy Group CEO (Digital, Transformation and Corporate Services) Aireen Omar said, "By placing our digital assets under Redbeat Ventures, we hope to more effectively expand and monetise our digital businesses and broaden AirAsia's digital footprint. The vision for RBV is to connect with the start-up community globally through collaboration to foster entrepreneurship and stimulate market-driven innovation that would benefit not just AirAsia's ecosystem but help lead the digital economy and lifestyle in ASEAN."
AirAsia Wins Best LCC at 2018 World Travel Awards
Lisbon, 2nd December 2018 – AirAsia has been named the World's Leading Low-Cost Airline for the sixth year running at the World Travel Awards (WTA) Grand Final, the most prestigious globally recognised awards programme that honours excellence in the global travel, tourism and hospitality industries. AirAsia was also named the World's Leading Low-Cost Airline Cabin Crew for the second time in a row. It received the most votes from travellers and industry executives, ahead of competitors like Southwest Airlines, JetBlue, Ryanair, easyJet, Jetstar Airways, Norwegian Air, West Air, flydubai, Air Arabia, flynas, fastjet, Kulula and Mango.
AirAsia Group Head of Cabin Crew Suhaila Hassan and AirAsia Group Head of Communications Audrey Progastama Petriny accepted the awards on behalf of the company at a gala ceremony at Pátio da Galé. Suhaila Hassan thanked AirAsia's supporters and her colleagues for their dedication throughout AirAsia's growth from a small company to an international airline.
AirAsia Deputy Group CEO (Airlines) Bo Lingam thanked everyone who supported and voted for AirAsia, and reaffirmed that customers remained AirAsia's central focus in their development, citing their developed Customer Happiness team and digital initiatives such as facial recognition boarding systems and the Freedom Flyer Programme, aimed at providing amazing, convenient experiences to customers.
AirAsia Signs Memorandum Of Cooperation For Vietnam JV
Hanoi, 6th December 2018 – At the Vietnam Travel and Tourism Summit 2018, AirAsia signed a Memorandum of Cooperation reaffirming its intention to set up a low-cost carrier in Vietnam with local partners.
It was signed by AirAsia Group CEO Tony Fernandes and Mr Tran Trong Kien, CEO of Thien Minh Travel Joint Stock Company (TMG) and General Director of Hai Au Aviation Joint Stock Company (HAA). The signing was witnessed by Vietnamese Deputy Prime Minister Vu Duc Dam and Vietnamese Deputy Minister of Culture, Sports and Tourism Le Quang Tung.
AirAsia Group CEO Tony Fernandes stated the memorandum reaffirms their commitment to establishing AirAsia in Vietnam, and the JV accelerates the expansion of AirAsia's network to connect Vietnam to Asean and beyond.
TMG CEO and HAA General Director Tran Trong Kien added that with the addition of an experienced airline like AirAsia, Vietnam's connectivity would improve and benefit the country's growing tourism sector.
AirAsia, Vietnam's largest foreign airline group, operates 141 return flights weekly on 13 routes, connecting Hanoi, Ho Chi Minh City, Da Nang, Nha Trang and Phu Quoc with Kuala Lumpur, Penang and Johor Bharu in Malaysia, Bangkok and Chiang Mai in Thailand and Manila in the Philippines.
RED Fights AIDS with Support from 88rising
Sepang, 12th November 2018 – AirAsia has begun a partnership with (RED) in support of the Global Fund to fight AIDS and support people struggling with HIV in Asean, pledging proceeds from their various 2019 promotions and activities, as well as donating USD 0.20 for each seat sold online during a 24-hour period. Additionally, they will collaborate with global Asian music label 88rising to launch a new Asean music and arts festival in 2019 in support of the cause.
The (AirAsia)RED partnership announcement was made at Sepang Aircraft Engineering (SAE) with live performances from Los Angeles-based rapper and 88rising collaborator Dumbfounded. It was attended by Malaysian Health Minister Datuk Seri Dr Dzulkefly Ahmad, Malaysian Youth and Sports Minister Syed Saddiq Syed Abdul Rahman, Malaysian AIDS Foundation (MAF) Malaysian Business Consortium on HIV/AIDS Manager Dr Rethish Raghu, MAF Advocacy Manager Dayana Omar, (RED) CEO Deborah Dugan, 88rising Founder and CEO Sean Miyashiro, AirAsia Group CEO Tan Sri Tony Fernandes and AirAsia Group Head of Branding Rudy Khaw, and others.
AirAsia Group CEO Tony Fernandes, (RED) CEO Deborah Dugan, and 88rising Founder and CEO Sean Miyashiro expressed excitement over the new partnership. They were honoured to collaborate with innovative, passionate partners in the fight against AIDS.
AirAsia Collaborates With Google Cloud
London, 10th October 2018 – AirAsia is working with Google Cloud to integrate machine learning and artificial intelligence (ML/AI) into its business and culture to become a travel technology company, digitising all its business aspects to improve marketing and forecasting, optimise operations, maximise efficiency while reducing risk, and personalise customer experiences to improve loyalty.
The cooperation with Google Cloud's engineers gives AirAsia's technical team access to Google Cloud's TensorGlow and Cloud Machine Learning Engine technologies, as well as enrolment in the same programme used to train Google Cloud's engineers. This allows the airline to develop its own internal expertise with AI and machine learning as they digitise and transform their work culture by deploying G Suite and Chrome Enterprise to create an agile digital experience that provides instant access to data and analyses for faster, more informed decision-making.
AirAsia Group CEO Tony Fernandes commented that since their inception in 2001, AirAsia has adopted new technologies, and this new development phase of digitising their processes and services will expand AirAsia digitally via digital travel platform airasia.com and lifestyle site BigLife, which incorporates all digital investments under their digital arm RedBeat Ventures. The use of data opens up new business opportunities for AirAsia to capitalise on.
AirAsia Esports Centre Announced
Kuala Lumpur, 4th October 2018 – The World Electronic Sports Games (WESG) SEA Malaysia National Final held at Quill City Mall has concluded. The closing ceremony was officiated by Youth and Sports Minister, Syed Saddiq Syed Abdul Rahman, who announced the AirAsia Esports Centre, the first esports hub in SEA endorsed by the Malaysian government.
The international tournament, originally organised in 2016 by Alisports to let players compete in games they loved with a sense of national pride, saw over 200 participants from 5 major titles: DotA 2, Counter-strike: Global Offensive, Hearthstone, StarCraft II and Vain Glory. The champions will be flying the Malaysian flag at the Southeast Asia Regional Qualifiers, where they would compete for a chunk of a USD150,000 total prize pool.
Our Youth and Sports Minister congratulated the champions and expressed his shared intention with Calvin Lau, Agri Mind Chairman, to develop Malaysia into a regional esports hub with the government's support through development projects that promote esports. The first esports integrated facility will be the AirAsia Esports Centre in Klang spearheaded by entrepreneur Adib Khalid (of Tune Studios), owned by Agri Mind, a partner of WESG specialising in cybercafé systems. It is sponsored by AirAsia with the Youth and Sports Ministry's endorsement.