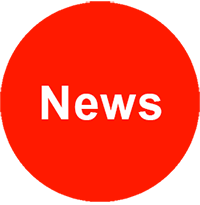 Latest News
airasia Digital Acquires Gojek's Thailand Operations
Kuala Lumpur, 7th July 2021 – airasia Digital, the digital arm of airasia Group entered a partnership with Gojek, Southeast Asia's leading mobile on-demand services and payments platform, to acquire Gojek's operations in Thailand. This will allow both Gojek and airasia to explore new opportunities and collaborations in the fast-growing region.The Gojek app will continue operating through to 31 July 2021 to ensure stability for their drivers and merchants, following which they will be invited to onboard the airasia Super App. In return, Gojek will receive shareholding in the airasia Super App, whose market value is USD1 billion. airasia will cooperate with the existing Gojek team in Thailand to ensure a smooth transition to understand the needs of the local Thai market and users.This will accelerate the airasia Super App's expansion in Asean and new markets like Chiang Mai and Phuket by continuing to leverage the existing ecosystem services for riders, merchants and customers while adding new offerings such as groceries and beauty items. Meanwhile, Gojek will increase investments in Vietnam and Singapore operations through increased driver and merchant acquisition initiatives, enhancements to the user experience, and merchant acquisition initiatives.Tony Fernandes, CEO of airasia Group, expressed excitement over the long-term strategic partnership with Gojek which will boost the airasia super app in the region.Kevin Aluwi, CEO of Gojek, voiced pride in the achievements of Gojek Thailand and gratitude to their customers and partners, and expressed confidence that the partnership will bring greater value to users while allowing them to invest strategically in new markets.Aireen Omar, President of airasia Digital, said the collaboration represented the success of airasia's digital transformation. Meanwhile, Tassapon Bijleveld, Executive Director of Asia Aviation, on behalf of the group's major investor, said the new partnership will support Gojek employees, drivers and merchants, local SMEs and fresh food suppliers, and delivery drivers with the new markets airasia will launch by leveraging on what Gojek has achieved.
AirAsia Group Ramps Up Cargo Services With Freightchain's Digital Interlining
Kuala Lumpur, 29th June 2021 – AirAsia Group airlines have made cargo spaces on their flights available on Freightchain, the world's first digital air cargo network based on blockchain, through adoption by Teleport, AirAsia's logistics venture which manages their cargo services.
Freightchain uses an online booking process and digitally creates a combined itinerary to transport cargo across multiple routes, destinations and airlines. It runs on blockchain, allowing airlines to manage shipment bookings on their own.
This will provide AirAsia and other airlines a platform to increase their cargo capacity utilisation by fully interlining flights digitally with other airlines, allowing for faster and more on-demand connectivity to transport cargo across Southeast Asia and beyond. Cargo-related businesses such as exporters, importers and freight forwarders will benefit from the simplified process, improved efficiency, and huge cost savings.
Tony Fernandes, Chief Executive Officer of AirAsia Group, explained that the listing of all of AirAsia's airlines on Freightchain supports their goals of improving their regional reputation as a digital cargo distributor and serving customers in regions outside their network such as Moscow and Brussels. He commented on the new opportunities and connections opened by Freightchain for airlines and shippers, and welcomed other airlines to join the global cargo network.
Teleport Strengthens Key Routes with New Freighter and Converted Planes
Kuala Lumpur, 9th June 2021 –Teleport, the logistics venture of airasia digital, has strengthened its position as a key air logistics player in Asia with its very first dedicated 737-800F freighter and two AirAsia A320 passenger aircrafts converted for increased capacity. The two planes were converted in Malaysia by Asia Digital Engineering (ADE), the wholly owned subsidiary of AirAsia Group Berhad, and by Thai AirAsia in Thailand.
This follows up on Teleport's efforts to develop their cargo-only network in the region, with AirAsia operating six A330 and two A320 on Teleport's behalf in May. The leasing of the new aircraft will solidify Teleport's coverage across Asia with more reliable delivery.
The freighter will begin operations across Asia beginning in Q3 2021, operating out of the Teleport hub in Bangkok to strengthen the route network between China, India and Southeast Asia and offer improved connectivity to and from Teleport's long-haul markets.
Meanwhile, the two planes will be based in Malaysia and Thailand continue their schedule from Bangkok and Kuala Lumpur to key cities such as Hanoi, Ho Chi Minh City, Hong Kong, Jakarta and Yangon.
Adrian Loretz, Chief Operating Officer of Teleport, voiced his excitement over this expansion which strengthens their key routes in Asia as part of their strategy to build the capacity and connectivity to offer 24-hour door-to-door delivery across all of Southeast Asia. He commented on the decision to use the new planes to tackle the surge in demand for e-commerce and other cargo with increased cargo capacity, and further plans to bring in more freighters and converted planes.
Teleport Expands Delivery Capabilities with Postal and Courier Licence
Kuala Lumpur, 25th May 2021 – Teleport, the logistics venture of airasia digital, has successfully obtained its Postal and Courier Licence under the Non-Universal Service Licence (Class A) category from the Malaysian Communications and Multimedia Commission (MCMC) for a tenure of three years until December 2023.
The licence allows Teleport to provide both international (inbound and outbound) as well as domestic courier services in Malaysia. It will also enable Teleport to control their own supply chain and make their capabilities grow with their expansion. This will play a crucial role in allowing Teleport to control and support their own infrastructure with the increase in online services such as e-commerce, the gig economy and financial transaction systems due to the COVID-19 pandemic.
Siva Indran, Head of Delivery Operations of Teleport, voiced the group's excitement over obtaining the licence, stating it added to their mission of providing services to customers in Malaysia and the Asean region beyond leveraging AirAsia's wide route network.
Asia Digital Engineering Obtains CAAM Base Maintenance Approval
Sepang, 12th May 2021 – Asia Digital Engineering Sdn Bhd (ADE), a wholly-owned subsidiary of AirAsia Group Berhad, obtained base maintenance approval from the Civil Aviation Authority of Malaysia (CAAM), enabling them to do base maintenance (hangar or C-checks) for the AirAsia Group's airlines as well as support third party airlines for aircraft maintenance repairs and overhaul (MRO) in addition to regular line maintenance. This approval is poised to make ADE one of the biggest MRO providers in Asia, bringing the future of aircraft maintenance to Malaysia with their cutting-edge technological maintenance services.
Mahesh Kumar, CEO of ADE, thanked CAAM for their approval and voiced the group's excitement over expanding their services to other airlines in the region to deliver premium high-tech services at reduced maintenance costs in the region. The group has also received approvals from the Directorates-General of Civil Aviation (DGCA) of India and Indonesia and will continue working with other aviation authorities in Asean as well as the European Union Aviation Safety Agency (EASA) for further approvals.
Mahesh Kumar also shared his thoughts for future plans in Malaysia as a hub for aircraft maintenance in the region, expanding aircraft maintenance facilities and services in KLIA, Johor, and other Malaysian airports. He voiced confidence in his team's ability to deliver state-of-the-art, data-driven maintenance services which utilise digital technology and are tailored to each aircraft's unique needs.
airasia beauty Launches In Malaysia And Indonesia
Kuala Lumpur, 22nd April 2021 – AirAsia strengthened its e-commerce airasia super app by launching airasia beauty simultaneously in Malaysia and Indonesia as part of a rapid expansion plan within Asean.
Accessible via the Beauty tab of the airasia super app and airasia.com/beauty, the platform offers a wide range of beauty and skincare products inspired by everyday beauty routines. Its products include make-up, fragrances, bath and body supplements, and more from various brands (including Whoo, Dr. Morita, Mediheal, The Mineraw, farmskin, Clio, Dashing Diva, Cosrx and more) with authenticity and great value guaranteed, and additional reviews and beauty tips from AirAsia Allstars and other users.
Lim Ben-Jie, Head of e-Commerce of airasia super app, shared that airasia beauty became a standalone service to meet increasing e-commerce and home shopping demand for beauty products, which they would spread through Asean with airasia's unique internal talent to bring beauty products to customers' doorsteps. They expressed their hope that the addition of airasia beauty would diversify the lifestyle offerings of the super app, making them Asean's leading one-stop lifestyle and travel app. They also added that customers should stay tuned for future products and bundles from other brands that airasia beauty was working with.
airasia beauty currently delivers within Klang Valley, Malaysia and Jakarta, Indonesia by Teleport, the logistics venture of airasia digital. To celebrate the launch, they are offering 50% off selected brands and free delivery within Klang Valley until 12 May 2021.
AirAsia's Teleport To Deliver Vaccines To East Malaysia
Kuala Lumpur, 16th March 2021 – Teleport, the logistics venture of airasia Digital, has been appointed by Utama Multimodal Logistics Sdn Bhd (UML), a cold chain logistics services company focused on transporting pharmaceuticals, to deliver future vaccines arriving in Kuala Lumpur to East Malaysia.
Teleport will help with all future vaccine deliveries to Sandakan, Labuan, Bintulu, Miri and Sibu by leveraging on AirAsia's wide East Malaysia network and treating them as priority shipments on all AirAsia flights. They will be conducting both the air freight delivery followed by the on-ground transportation once the vaccines have landed in East Malaysia.
Pete Chareonwongsak, Teleport CEO, voiced pride in the partnership with UML. He stated that Teleport was prepared to transport the vaccines with full compliance to IATA Temperature Control Regulations and industry best practices, ensuring that the shipments would be handled with care and precision while staying within the stipulated temperature range.
Nizam Ariff, Managing Director of UML, confirmed their shared excitement to enter their partnership with Teleport, and voiced confidence in Teleport's ability to use AirAsia's strong network in Asia to conduct precise, efficient, and fast deliveries.
IKHLAS Launches Muslim-friendly e-commerce Platform
Kuala Lumpur, 15th March 2021 – IKHLAS, the Muslim-friendly business line under airasia Digital, launched its e-commerce function, 'Shop with Ikhlas', to meet the increasing needs of Muslim customers at a timely period with Ramadhan around the corner.
'Shop with IKHLAS' offers a wide range of affordable Muslim-friendly products and services such as praying mats and amenities, dry food, pre-packaged meals, halal fresh meats, beauty and health supplements, books, Islamic art, garments, merchandise and much more. It serves as a one-stop Muslim-friendly lifestyle platform for Muslims nationwide.
Ikhlas Kamarudin, Head of IKHLAS, expressed their excitement over introducing the new e-commerce platform, as well as their pride over being able to support local businesses through it during these trying times.
To celebrate the launch, IKHLAS will be offering 10% discounts from now until 31 March 2021 as well as a Mystery Box campaign from 20 March to 30 April 2021. Shoppers will also earn 1 BIG Points for ever RM1 spent on ikhlas.com for the rest of March, and a portion of every sale on 'Shop with IKHLAS' will be donated to its Sadaqah service and be used to purchase basic necessities for people in need nationwide.