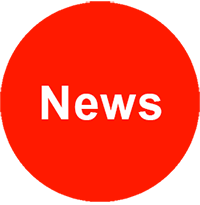 Latest News
AirAsia reaffirms position as Asia's Best Low Cost Airline for 2023
AirAsia Group airlines and AirAsia X Group airlines take out the award again.
SEPANG, 31 May 2023 – The AirAsia group of airlines including Malaysia AirAsia, Thai AirAsia, AirAsia Philippines and medium haul affiliates AirAsia X Malaysia and Thai AirAsia X have been awarded the Top LCC in Asia by AirlineRatings.com in its annual Airline Excellence Awards.
AirlineRatings.com Editor-in-Chief, Geoffrey Thomas said that the win was "richly deserved." "Mr. Fernandes and AirAsia X Malaysia chief executive Benyamin Ismail have done an outstanding job guiding the airlines to their market dominant position."
Capital A CEO, Tony Fernandes said: "This is truly humbling after the past few through most turbulent years in aviation history and we thank the experts at AirlineRatings.com for their continued support and honouring aviation excellence."
Here we come! AirAsia X expands China network with flights to Beijing, Shanghai and Hangzhou
AirAsia X flight crew celebrating the inaugural flight to Beijing, China at Kuala Lumpur International Airport (Terminal 2) yesterday, on 30 March 2023.
SEPANG, 31 March 2023 – Following the recent recommencement of services to Shanghai and Hangzhou earlier this month, AirAsia X (AAX) continues to expand its China network with two weekly flights to Beijing, which resumed yesterday, on 30 March 2023.
AirAsia X Malaysia CEO, Benyamin Ismail said: "Our service resumption to Beijing reflects our commitment to boosting our network in China, which has historically always been one of our biggest and most popular markets and providing our guests with more options to travel affordably from/to Kuala Lumpur.
"We are also looking at ramping up the frequency to four weekly flights starting 1st June 2023 to meet growing forecast demand, further boosting exchanges between the world's second largest economy and Asean, and the region's tourism recovery."
"More expansion in China is on the horizon for AAX as we plan to relaunch more routes and introduce more unique, less travelled destinations in China in the near future."
AirAsia X returns to the Gold Coast as the only carrier flying directly between Malaysia and Queensland
(From left) Dato' Fam Lee Ee, AirAsia X Board of Director; Amelia Evans, Queensland Airports Limited CEO; Stirling Hinchliffe, Queensland Minister for Tourism, Innovation and Sport; Benyamin Ismail, AirAsia X CEO; and Karen Bolinger, Destination Gold Coast Interim CEO at the Gold Coast Airport to celebrate the resumption of AirAsia X flight from Kuala Lumpur to Gold Coast today.
GOLD COAST, 1 April 2023 – AirAsia X (AAX), Asia's leading medium-haul low-cost airline today launched the long-awaited resumption of services to its first-ever route to Gold Coast, Australia, after a hiatus of more than two years due to the pandemic.
Tourism Minister Stirling Hinchliffe said AirAsia X was predicted to generate AUD45.6 million for the Gold Coast's visitor economy.
"We're backing AirAsia X because of the airline's commitment to increasing its Gold Coast flight schedule to five days a week by the end of the year. AirAsia X is a terrific investment in the Gold Coast's visitor economy and the 450 good Queensland jobs these services will support." Mr Hinchliffe said.
AirAsia X CEO Benyamin Ismai said today is an incredibly important day for AAX as it returns to the Gold Coast – its first ever route which was launched in November 2007.
"The Gold Coast will always hold a special place in our hearts and what makes this announcement even more of a major milestone is that AAX is now the only airline connecting Kuala Lumpur directly to the Gold Coast and to Queensland on the whole." Mr Benyamin Ismail said.
Queensland Airports Limited CEO Amelia Evans said the return of AirAsia X to the Gold Coast would provide three return flights between Kuala Lumpur and the Gold.
"We're also excited to have been able to welcome AirAsia X back to our new International Terminal, providing visitors with an elevated experience from the moment they touch down into the Gold Coast and the region," Ms Evans said.
airasia Super App expands Hotel portfolio, partners with Archipelago International
[From left]: Head of Emerging Markets airasia Super App, Lim Ben-Jie with President & CEO of Archipelago International, John M Flood at the MOU signing of airasia Super App and Archipelago International today at The Grove Suites by GRAND ASTON, Jakarta.
JAKARTA, 31 January 2023 – airasia Super App today announced a direct partnership with Archipelago International, one of the largest hotel management groups in Southeast Asia, through a Memorandum of Understanding (MOU) signing ceremony at The Grove Suites by GRAND ASTON, Jakarta.
This partnership has expanded the airasia Super App hotel booking platform's portfolio by more than 40,000 rooms and residences in over 200 locations across Southeast Asia, the Caribbean, the Middle East, and Oceania. Now, airasia Super App users can access a number of leading properties under Archipelago International, including  ASTON, The Alana, Kamuela, Harper, Quest, NEO, fave, and Powered by Archipelago.
This partnership also stands as one of airasia Super App's efforts as an OTA and hotel booking platform to support the Ministry of Tourism and Creative Economy's target of 7.4 million foreign tourist visits to Indonesia in 2023, especially since the reopening of Indonesia's borders for international tourists from China in post-pandemic.
Capital A unveils vision of creating airasia Republic with the launch of Community on airasia Super App
[From left] – Rudy Khaw, Chief Branding Officer, Capital A, Tony Fernandes, CEO of Capital A, Mr. Woo Jeong Jeon, CEO of COOP Marketing Group & Colin Currie, Chief Commercial Officer of Capital A
KUALA LUMPUR, 12 DEC 2022 – Capital A has unveiled its vision of a more community led experience on airasia Super App, introducing features such as airasia chat, games and the newly launched airasia gifts – allowing the community of airasia members to connect, play and share.
Attending the launch on Monday, Tony Fernandes, CEO of Capital A said, "Essentially, this Community pillar, or what we would like to call airasia Republic, is the future of airasia Super App and integral to the airlines, which will also include features to enhance customer engagement and experience. It is a space where airasia brings the whole of Asean closer together, enabling the community to share information, engage and build meaningful connections, share creativity and learn from each other – thus creating a strong sense of community. Aside from everything I've mentioned, we will continue to enhance our ecosystem, creating a more self-sustaining engagement based user experience – making airasia Community truly an airasia way of life."
AirAsia X is Back!
AirAsia X is Back!
The medium-to long-haul affiliate carrier of Capital A, AirAsia X (AAX) recently celebrated the launch of four new routes to Japan and Hawaii, announcing that they will also be flying from Kuala Lumpur to London, Dubai and Istanbul this year.
AAX now offers long haul low cost flights across seven popular routes from Kuala Lumpur to New Zealand Delhi, Sydney, Seoul (Incheon), Tokyo (Haneda), Sapporo (Chitose), Osaka (Kansai), and onwards from Osaka (Kansai) to Honolulu. Bookings can be made on the airasia Super App.
Asia Digital Engineering to Build MRO Facilities at KLIA Aeropolis
Singapore, 15th February 2022 – Asia Digital Engineering (ADE), the engineering arm of Capital A (formerly AirAsia Group), will be building integrated maintenance, repair and overhaul (MRO) facilities at Kuala Lumpur International Airport (KLIA) in mid-2022. The document exchange ceremony between Mahesh Kumar, CEO of ADE, and Randhill Singh, Head of KLIA Aeropolis Sdn Bhd, took place at the 2022 Singapore Airshow.
The facilities will span over 380,000 square feet on 20.25 acres of land within the KLIA Aeronautrical Support Zone 1 (ASZ 1) under Malaysia Airports' KLIA Aeropolis development and is expected to be completed within two years. The facilities will be able to provide heavy MRO services for up to 14 commercial aircraft at any time, making ADE the biggest MRO provider in Malaysia and one of the largest in the region.
Mahesh Kumar, CEO of ADE, expressed confidence of the facility's ability to enter the Southeast Asia MRO market as a major player, and thanked Malaysia Airports for their ongoing support.
AirAsia Group Renamed Capital A
Kuala Lumpur, 28th January 2022 – Kuala Lumpur, 28 January 2022 – AirAsia Group Berhad has announced a name change for the group holding company to become Capital A Berhad, better reflecting the company's growth as an investment holding company with a portfolio of synergistic travel and lifestyle businesses which is more than just an airline.
The name was successfully registered by the Companies Commission of Malaysia and announced on 3 January, and the subsequent formal approvals were received on 27 January 2022, with the AirAsia stock name on the main Board of Bursa Malaysia Securities Berhad changing with immediate effect.
Tony Fernandes, CEO of Capital A, explained that the name change better reflects the company's 20 years of growth in leveraging data and technology to expand offerings as a one-stop digital travel and lifestyle services group, and he gave the assurance that it would continue providing services with their same company strategy and culture.
While the company is rebranded into Capital A, all operating airlines under the group will retain the AirAsia brand under the holding company known as AirAsia Aviation Group Limited (formerly known as AirAsia Aviation Limited). Tony also expressed confidence in the airline business returning to normal capacity by the middle to third quarter of 2022.
Capital A has also announced that they have a five-year plan for non-airline revenues to contribute around 50% of their overall revenue by 2026, revolving around the continued growth of the other businesses in their portfolio: the airasia Super App, fintech business BigPay, aircraft engineering division Asia Digital Engineering (ADE), logistics venture Teleport, edutech arm AirAsia Academy, and airasia Grocer.