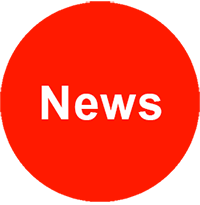 Latest News
AirAsia X is Back!
AirAsia X is Back!
The medium-to long-haul affiliate carrier of Capital A, AirAsia X (AAX) recently celebrated the launch of four new routes to Japan and Hawaii, announcing that they will also be flying from Kuala Lumpur to London, Dubai and Istanbul this year.
AAX now offers long haul low cost flights across seven popular routes from Kuala Lumpur to New Zealand Delhi, Sydney, Seoul (Incheon), Tokyo (Haneda), Sapporo (Chitose), Osaka (Kansai), and onwards from Osaka (Kansai) to Honolulu. Bookings can be made on the airasia Super App.
Asia Digital Engineering to Build MRO Facilities at KLIA Aeropolis
Singapore, 15th February 2022 – Asia Digital Engineering (ADE), the engineering arm of Capital A (formerly AirAsia Group), will be building integrated maintenance, repair and overhaul (MRO) facilities at Kuala Lumpur International Airport (KLIA) in mid-2022. The document exchange ceremony between Mahesh Kumar, CEO of ADE, and Randhill Singh, Head of KLIA Aeropolis Sdn Bhd, took place at the 2022 Singapore Airshow.
The facilities will span over 380,000 square feet on 20.25 acres of land within the KLIA Aeronautrical Support Zone 1 (ASZ 1) under Malaysia Airports' KLIA Aeropolis development and is expected to be completed within two years. The facilities will be able to provide heavy MRO services for up to 14 commercial aircraft at any time, making ADE the biggest MRO provider in Malaysia and one of the largest in the region.
Mahesh Kumar, CEO of ADE, expressed confidence of the facility's ability to enter the Southeast Asia MRO market as a major player, and thanked Malaysia Airports for their ongoing support.
AirAsia Group Renamed Capital A
Kuala Lumpur, 28th January 2022 – Kuala Lumpur, 28 January 2022 – AirAsia Group Berhad has announced a name change for the group holding company to become Capital A Berhad, better reflecting the company's growth as an investment holding company with a portfolio of synergistic travel and lifestyle businesses which is more than just an airline.
The name was successfully registered by the Companies Commission of Malaysia and announced on 3 January, and the subsequent formal approvals were received on 27 January 2022, with the AirAsia stock name on the main Board of Bursa Malaysia Securities Berhad changing with immediate effect.
Tony Fernandes, CEO of Capital A, explained that the name change better reflects the company's 20 years of growth in leveraging data and technology to expand offerings as a one-stop digital travel and lifestyle services group, and he gave the assurance that it would continue providing services with their same company strategy and culture.
While the company is rebranded into Capital A, all operating airlines under the group will retain the AirAsia brand under the holding company known as AirAsia Aviation Group Limited (formerly known as AirAsia Aviation Limited). Tony also expressed confidence in the airline business returning to normal capacity by the middle to third quarter of 2022.
Capital A has also announced that they have a five-year plan for non-airline revenues to contribute around 50% of their overall revenue by 2026, revolving around the continued growth of the other businesses in their portfolio: the airasia Super App, fintech business BigPay, aircraft engineering division Asia Digital Engineering (ADE), logistics venture Teleport, edutech arm AirAsia Academy, and airasia Grocer.
Asia Digital Engineering Completes First GX Aviation Installation On AirAsia Airbus
Sepang, 25th November 2021 – Asia Digital Engineering (ADE), a wholly-owned AirAsia Group subsidiary and leading provider of engineering services in Southeast Asia, recently performed the first installation of the award-winning GX Aviation inflight broadband solution of Inmarsat, a world leader in global mobile satellite communications, onboard an AirAsia Airbus A320 aircraft.
This is a milestone for ADE since their founding in September 2020 to consolidate AirAsia Group's engineering and MRO assets to provide a centralised support service for all commercial airlines in the region. They have future plans to establish a one-stop shop for airlines that want to operate a fully connected fleet using their end-to-end engineering and maintenance, repair and overhaul (MRO) expertise and Inmarsat's market-leading connectivity solutions with the goal of becoming the preferred GX Aviation installation partner in Southeast Asia. ADE has already obtained base maintenance approvals from the Civil Aviation Authority of Malaysia (CAAM) and Indonesia's Directorate General of Civil Aviation, with approval from five additional authorities expected before the end of 2021.
Chris Rogerson, Vice President of Global Sales of Inmarsat Aviation, stated that their partnership with AirAsia Group, their largest customer, was successful because of their shared passion for the opportunities of digitalisation and connectivity, and looked forward to collaborating further on GX Aviation installations with ADE.
Mahesh Kumar, CEO of Asia Digital Engineering, shared the positive opinion about the new partnership and looked forward to future expansion of both GX Aviation installations and ADE's growth as a market-leader.
airasia Super App Expands Offerings To Over 700 Airlines And 3,000 Destinations
Kuala Lumpur, 28th October 2021 – The airasia Super App has expanded its flight and hotel offerings, partnering with over 700 international airline brands flying to over 3,000 destinations, with over 300,000 hotels available on the app.
This reflects the super app's growth from an online travel agent (OTA), as it has obtained partnerships with prominent airline brands (including Air Canada, Air France, Qatar Airways, and many more) and hotels. Users can now travel to several destinations within the AirAsia network with great value, including across Europe, Oceania, Africa, the Middle East and the Americas.
AirAsia Investment Ltd. Renamed AirAsia Aviation Limited
Sepang, 14th October 2021 – Following AirAsia's transformation into a digital travel and lifestyle services group, the holding group AirAsia Investment Ltd. has been officially renamed AirAsia Aviation Limited.
Bo Lingam, former AirAsia Group President (Airlines), will take over as AirAsia Aviation Limited Group CEO and oversee the four airlines in the group: AirAsia Malaysia, AirAsia Philippines, AirAsia Thailand and AirAsia Indonesia. AirAsia Aviation Limited will be part of the AirAsia Group Berhad (AAGB) investment holding company's digital portfolio in data and technology alongside the airasia Super App, cargo and logistics venture Teleport, BigPay financial services, edutech arm AirAsia Academy, engineering company Asia Digital Engineering, ground services division GTR, and restaurant chain and food group Santan.
Bo Lingam, AirAsia Aviation Limited Group CEO, stated that the structural change will facilitate growth in all businesses in the portfolio and pave the way for future developments and airline ventures as they review new market opportunities. This will allow AirAsia to continue being the world's best low-cost airline while reviewing and expanding their operations and offerings in airlines and beyond with stringent health, safety, and hygiene measures, especially as borders and businesses reopen with the gradual resumption of air travel.
AirAsia Resumes Domestic Travel
Sepang, 3rd September 2021 – AirAsia is set to resume domestic travel in line with the government's domestic travel resumption beginning on 16 September 2021 in the Langkawi domestic travel bubble, paving the way for more travel resumption in the near future as the situation improves. Their operating crew and frontline staff are 100% vaccinated and numerous contactless safety and hygiene measures are in place to maintain the highest safety standards.
Riad Asmat, AirAsia Malaysia CEO, looked forward to working closely with the government, Langkawi Development Authority (LADA), and Tourism Malaysia to support the revival of the tourism sector, and announced plans for future Langkawi tourism campaigns and deals which can be found on the airasia Super App.
He gave assurance that AirAsia is committed to delivering safe flights and adhered to stringent health and hygiene protocols, including on-ground at terminal, ramp and cargo areas as well as on board fights. This is further supported by technological innovations and improvements, such as built-in aircraft features such as the cabin air filtration system and the vertical downward air circulation inside the cabin to minimise the risk of inflight infection.
BigPay Raises US$100 Million To Be Leading Southeast Asia Bank
Singapore/Kuala Lumpur, 6th August 2021 – BigPay, an airasia Digital portfolio company and a leading fintech in Southeast Asia, announced today that it has finalised up to US$100 million in financing from South Korean conglomerate, SK Group.
Founded in 2017, BigPay is present in both Malaysia and Singapore. Its current offering includes a prepaid debit card which can be used to spend anywhere Visa or Mastercard is accepted, local and international money transfers, micro-insurance, bill payments and a budgeting tool. BigPay has launched a series of products for its users focused on long-term financial health and accessibility.
Read the full press release here