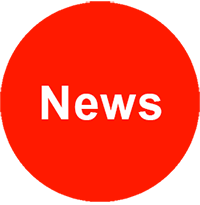 Latest News
AirAsia able to weather Covid-19 crisis better than many others, according to Brand Finance
Kuala Lumpur, 6th December 2019 – AirAsia Group is among the top airline brands that are well positioned to survive the Covid-19 crisis, judging from its cash position, brand strength and brand value, says independent brand valuation consultancy Brand Finance.
Brand Finance recently released its annual report on the most valuable and strongest airline brands — the Brand Finance "Airlines 50" for 2020.
AirAsia was the only low cost carrier from ASEAN featured on the list, registering a 15.5% year-on-year growth in brand value — the highest in Asia and the second highest amongst all airlines globally, thus making it one of the top 25 most valuable airline brands in the world.
In the 10 Strongest Brands ranking of the report, AirAsia was rated as having the highest year-on-year increase and one of only four airline brands in the world to have an AAA+ rating. This was based on marketing investment, familiarity, loyalty, staff satisfaction and corporate reputation.
Samir Dixit, Managing Director, Brand Finance Asia Pacific, commented: "While there were very few brands that had positive brand value growth, AirAsia found itself to be a strong contender with some of the best brands in the world. This can undoubtedly be attributed to the consistency of brand experience and the brand building efforts by AirAsia across customers and other stakeholders. The current Covid-19 crisis presents a dangerous threat to airlines, and will not be easy to manage given that airlines will struggle to recapture lost demand and could lose up to 20% of overall brand value. The only thing that will drive customer preference in difficult times is the brand and the airline brands that are weaker may not even survive the crisis. Based on our criteria, we found AirAsia to be one of the 30 global airline brands well poised to survive the Covid-19 crisis."
President (Airlines) of AirAsia Group, Bo Lingam said: "We are truly honoured by this achievement that acknowledges our quest for continual improvement in all that we do at AirAsia. We will never stop to always put our customers first, at the core of every decision we make to ensure we provide the very best value for air travel experience. Value, innovation and choice are three cornerstones to our brand and this is a testament to the dedication and hard work from all of us at AirAsia."
After a period of hibernation following the Covid-19 pandemic, AirAsia last week resumed scheduled domestic flights in Malaysia and Thailand with strict health controls and social distancing protocol in place, in compliance with the regulations. Resumption of services will follow in the Philippines, Indonesia, India and Japan soon, and will include international destinations around the network, once the situation improves and governments lift borders and travel restrictions.
For more information, request for a copy of the full Brand Finance Airlines 50 2020 report here.
AirAsia returning to service stronger
Sepang, 29th April 2020 – AirAsia resumed its scheduled domestic flights in Malaysia and Thailand, and will resume flights in the Philippines and Indonesia, subject to approval from the authorities. Strict health controls and safety protocol are in place, in compliance with the regulations. The resumption of services will initially be for key selected domestic routes, which will increase gradually to include international destinations around the region, once the situation improves and governments lift borders and travel restrictions.
Datuk Kamarudin Meranun, AirAsia Group Executive Chairman, commented that AirAsia was able to return to service even stronger during this period because of their flexible decisions and business relationships. Measures such as voluntary salary reductions from management and senior employees, restructured fuel hedges, renegotiated contracts and deferred non-essential expenditures managed and contained costs to a minimum of a 30% reduction in 2020. Furthermore, the highest global safety standards have been applied to crew, passengers, and aircraft such as protective gear, social distancing, routine disinfection and hospital-standard High Efficiency Particulate Air (HEPA) filters.
Additionally, AirAsia's digital and ancillary businesses such as Santan, Teleport and BigPay implemented new initiatives that allowed them to continue operating during the MCO while also assisting local businesses such as drive-thru, e-pay donation drives, and cargo flights for medical supplies.
Datuk Kamarudin concluded his analysis by expressing his confidence that AirAsia is continuing to grow and will emerge stronger after this period. He hoped that they would be able to continue sustaining their 1.3 million jobs while doubling their economic contribution to ASEAN's GDP.
AirAsia Implements New Digital Solutions to Improve Efficiency
Sepang, 30th January 2020 – AirAsia is implementing digital solutions developed by Paris-based Safety Line to further improve fuel efficiency and reduce carbon emissions. This initiative not only offsets carbon emissions but also proactively reduces them while also reducing costs.
The OptiFlight-In-flight guidance, a unique suite of digital solutions, optimises all flight phases while OptiClimb saves up to 3 percent of climb fuel, reducing the fleet's carbon footprint by at least 73,000 tons of CO2 per year.
These implemented solutions are in addition to the OptiFlight Innovation Partnership which AirAsia joined in September 2019. The partnership provided further flight optimisation opportunities such as the trial implementation of OptiDirect, which recommends adjustments to pilots based on historical tracks flown and forecasted weather on the route.
Javed Malik, AirAsia Group Chief Operations Officer, stated AirAsia's commitment to improving operational efficiency and to becoming a digital airline in all aspects in line with their focus on innovation and sustainability, and expressed their excitement to be Asia's first airline to implement OptiClimb.
Pierre Jouniaux, Safety Line Founder & CEO, said it was a privilege to have AirAsia as a customer while describing both the fuel efficiency challenges of AirAsia flights as well as how the implemented solutions would use flight data and artificial intelligence to calculate various factors to optimise performance.
AirAsia and Universal Music launch RedRecords
Kuala Lumpur, 6th December 2019 – AirAsia Group and Universal Music Group (UMG), the world leader in music-based entertainment, launched RedRecords, an innovative new label partnership focused on signing, developing and breaking new Asian artists and elevating 'A-Pop' globally to new audiences around the world using UMG's experience in artist development and AirAsia's regional and global marketing strength.
Hassan Choudhury, Head of Music for AirAsia Group, will take on the role of CEO of RedRecords. RedRecords will focus on discovering and developing talent from Southeast Asia with management and agency services while distributing and marketing Asian music culture. Their marquee first signing is Thai sensation Jannine Weigel, who has released several singles and Eps and has millions of followers on social media.
Tony Fernandes, CEO of AirAsia Group, Sir Lucian Grainge, Chairman & CEO of UMG, Adam Granite, EVP of Market Development of UMG, and Hassan Choudhury, Head of Music for AirAsia Group and CEO of RedRecords, all voiced their excitement over the new partnership to develop Asia's musical talent using the strengths of both teams, and their belief that like the Latin and K-Pop genres, A-Pop will find a global audience. Jannine Weigel, Thai pop-artist and influencer, was proud to be the first artist to sign with RedRecords and looked forward to the future of her career.
AirAsia wins two awards at the World Travel Awards Grand Final
Muscat, 29th November 2019 – AirAsia was named World's Leading Low-Cost Airline for the seventh consecutive year at the 26th World Travel Awards Grand Final, one of the most prestigious honours programmes in the global tourism industry. Additionally, they won the World's Leading Low-Cost Airline Cabin Crew award for the third consecutive year.
Tony Fernandes, AirAsia Group CEO, expressed their excitement over being recognised by their peers and customers and stated the awards were a testament to AirAsia's dedication to excellence and continued growth while thanking their Allstars and cabin crew. Suhaila Hassan, AirAsia Group Head of Cabin Crew, who received both awards on behalf of AirAsia and the cabin crew, voiced her gratitude for the awards and reflected on AirAsia's rapid growth as well as the continued passion of their Allstar colleagues. Graham E Cooke, World Travel Awards Founder, expressed his admiration for AirAsia's dedication to improving their services and setting benchmarks for low-cost aviation in Asia and beyond, and was delighted that they won their awards.
Teleport expands into Europe with new Lufthansa Cargo agreement
Sepang, 21st November 2019 – Teleport, AirAsia's cargo and logistics platform, recently signed a direct interline agreement with leading air cargo provider Lufthansa Cargo. This is part of Teleport's drive to build direct partnerships with other airlines.
Through the interline agreement, Teleport customers will gain access to Lufthansa Cargo space on Lufthansa flights. This will provide stable and reliable global reach and market access for customers across ASEAN and Europe to promote trade and e-commerce.
This long term partnership aims to open up more than 300 destinations in 100 countries for Teleport customers and AirAsia's network of over 150 destinations in Asia Pacific for Lufthansa Cargo customers.
Pete Chareonwongsak, CEO of Teleport, expressed that they looked forward to working together with Lufthansa Cargo in their longstanding strategic partnership. J. Florian Pfaff, Vice President of Lufthansa Cargo Asia Pacific, shared the sentiment and expressed confidence that the partnership will strengthen their market presence where Lufthansa is not currently serving.
AirAsia Expands Offerings To Include Other Airlines Online
Sepang, 15th November 2019 – AirAsia has partnered with leading travel technology company Kiwi.com and expanded its online offerings to include flights from other airlines, transforming airasia.com into Asia Pacific's leading travel and lifestyle platform.
Over 50 million airasia.com users may now book travel on over 100 airlines to destinations currently not served by AirAsia, including Europe, Australia, New Zealand, the Middle East and the Americas.
airasia.com CEO Tony Fernandes said, "Today is an unbelievable day. When we started AirAsia as a low-cost airline back in 2001, I never thought one day we would be selling our competitors. But if there's one thing I've learned, it's never say never. Never say never and believe the unbelievable. Today, with the help of Kiwi.com, we are reinventing ourselves as more than just an airline, bringing to life our vision for airasia.com to be the region's one-stop travel shop."
Rajiv Kumar, airasia.com Head of Airline Distribution, added that they were exploring opportunities to partner directly with airlines and companies who compliment their existing network and travel services beyond Asia Pacific. Oliver Dlouhý, Kiwi.com CEO, expressed his pride that Kiwi.com was chosen to open AirAsia's travel platform to the rest of the world.
Tune Hotel klia2 Is Asia's Best Airport Hotel 2019
Kuala Lumpur, Phu Quoc, 12th October 2019 – Tune Hotel klia2, which is part of the Ormond Group, won the "Asia's Leading Airport Hotel 2019" award at the 2019 World Travel Awards™ held in Phu Quoc, Vietnam, recognised globally as a hallmark of travel, tourism and hospitality industry excellence.
It won the award over other respected international hotel groups including South Korea's Grand Hyatt Incheon and the Hong Kong Marriott Airport Hotel, the former 6-time champion. Additionally, Tune Hotel klia2 was nominated in the "World's Leading Airport Hotel 2019" category alongside international brands like Hilton London Heathrow Airport, Millennium Airport Hotel Dubai and Parkroyal Melbourne Airport.
Tune Hotels CEO Navin Singh stated that the award validated their goal to make airport hotels more than a functional space, and was thankful and humbled that their efforts were recognised by guests who voted for them.
Tune Hotel klia2 replicates the brand's new approach to guest experience. Its rejuvenation started in February 2017 with the introduction of new premium rooms and all-day dining restaurant, MAKAN. It was complemented by MINUM sports bar, a chic minimalist spa – REHAT, and a bodega style Grab & Go. To give the hotel a sense of place, artwork from Malaysian and regional artists, on loan from private collections, hang on its walls.  All of this connects to a 24/7 open-air courtyard perfect for transit travelers frequenting the KLIA and klia2 Terminals. Specifically, for transit travelers, Tune Hotel klia2 has created various packages which include a VIP Fast Track Pass. Tune Hotel klia2 is a certified green building highlighting our commitment to sustainable building design and operations.
Ormond Group CEO, Gareth Lim said that since its inception, the Tune Hotels experience has always been based on 5 key promises to its guests: free high-speed wifi, super comfy beds, hot power showers, clean rooms and 24 hour security. The experience at Tune Hotel klia2 has been elevated by introducing great design and guest experience to appeal to even the most discerning of global travelers.