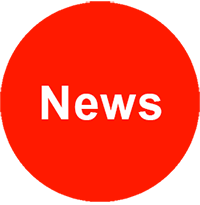 Latest News
AirAsia.com partners with Agoda to enhance travel and app
Kuala Lumpur, 24th August 2020 – AirAsia.com, ASEAN's fastest growing travel and lifestyle e-commerce platform, and Agoda, the world's leading digital travel platform, announced a strategic partnership to encourage travel in Southeast Asia and strengthen AirAsia's super app offering.
This brings together over 600,000 Agoda properties with AirAsia's great value fares, offering flight and hotel packages with the best price guaranteed. Through this collaboration, travellers can now enjoy combined flight and hotel inventories, more extensive multi-product selection, and overall superior value and convenience.
Tony Fernandes, CEO of AirAsia Group, expressed his excitement over the partnership with Agoda, part of a group-wide strategy to revitalise travel in anticipation of the future reopening of Southeast Asian borders, and voiced their commitment to providing greater choice and convenience to customers in a post-COVID environment.
John Brown, CEO of Agoda, also expressed their shared passion for innovating new offerings that offer customers greater convenience while stimulating demand, and noted the impact of this partnership between two major brands on the industry.
Santan opens second Malaysian outlet
Petaling Jaya, 21st July 2020 – Santan, the inflight food and beverages (F&B) brand of AirAsia, launched its second outlet in the Klang Valley at Sunway Pyramid, catering to strong demand from the Petaling Jaya area which accounts for a third of its online orders.
Santan, the world's first inflight F&B brand to open a restaurant on ground, launched its first outlet at Mid Valley Megamall in December 2019 to overwhelming response from the local and international foodie community, and has a vision to be the first fast food franchise across Asean.
This move will enable Santan to create new job opportunities and help rehire former airline industry employees in the challenging economic climate. Santan is also offering franchising opportunities to local F&B entrepreneurs with competitive franchise packages and investment opportunities supported by AirAsia and its partners, including training for potential franchisees by Santan and AirAsia's growing F&B platform, OURFOOD.
Catherine Goh, General Manager of Santan, expressed pride in this milestone and voiced gratitude for the support of their customers. She stated their goal to expand and help local communities, budding entrepreneurs, and small and medium enterprises through their franchising opportunities which directly support local economic growth.
This opening will be celebrated with a promo at the new outlet for dine in, take away and delivery from 22 July 2020 to 31 July 2020, offering two Combo Meals for only RM20 using the promo code SUNWAY on santan.com.my.
AirAsia breaks post – hibernation daily sales record
Sepang, 24th June 2020 – AirAsia registered its highest post-hibernation sale day with a record-breaking 41,000 seats sold in a single day for flights within the region of Malaysia, Thailand, the Philippines, India, and Indonesia.
AirAsia's website experienced traffic growth of 170% while their load factor averaged around 50 percent, with AirAsia Malaysia hitting 70 percent.
Tan Sri Tony Fernandes, AirAsia Group CEO, foresaw that this trend will continue to grow positively in coming weeks as demand for air travel rebounds. He also elaborated on AirAsia's contributions to reviving the domestic tourism industry with innovative products and services such as the AirAsia Unlimited Pass, partnerships with local hotels on SNAP, their flight + hotel combo booking platform, and offering special 20% off all seats for all flights promotion in Malaysia. In addition, he stated that AirAsia is aiming to increase flight frequencies to around 50% of pre-COVID operations and aiming to resume all domestic routes in the coming weeks and months to cater to the increasing demand. The company is also looking forward to the reopening of international borders so that air travel and global connectivity can allow economic activities to resume and recover.
AirAsia is working closely with regulators, local governments, civil aviation and health authorities, including the World Health Organisation (WHO) and the International Civil Aviation Organisation (ICAO) and adhering to their expert advice.
OURFARM connects agriculture producers directly to businesses
Serdang, 15th June 2020 – OURFARM, a new business-to-business e-commerce platform, was launched by Minister of Agriculture and Food Industries (MOA) YB Datuk Seri Dr. Ronald Kiandee, Executive Chairman of AirAsia Group Datuk Kamarudin Meranun and CEO of AirAsia Group Tan Sri Tony Fernandes.
The platform, a strategic partnership with MOA, covers the Klang Valley area with future plans to expand in the region, supporting over 1,000 government contract farmers as well as private farm owners. This is in line with the National E-commerce Roadmap's agenda to future-proof businesses and expand local market access.
OURFARM leverages AirAsia's cargo, logistics, payment capabilities, and database to revolutionise the agribusiness chain. It will be powered by Teleport, the logistics arm of AirAsia Group, and TheLorry.com. Farmers connect directly to businesses, eliminating middlemen costs and fulfilling orders directly. Other benefits include e-commerce courses from RedBeat Academy at zero onboarding cost, credit terms to support business buyers, and wastage prevention through purchase volume scaling.
Datuk Kamarudin Meranun, Executive Chairman of AirAsia Group, thanked MOA for their support and stated that the digital platform will help reduce fresh produce procurement costs by up to 25% and increase profit margins as an efficient supply chain management system. YB Datuk Seri Dr. Ronald Kiandee, Minister of Agriculture and Food Industries, expressed his hopes for the partnership's contributions to Malaysia's agribusiness sector.
Radzi Tajuddin and Nadhir Ashafiq, co-founders of OURFARM, also cited the platform's efficiency and success through digital technology, hoping it will help producers improve their livelihood and income like other developed countries.
RedBeat Academy invites SMEs to grow with development programme powered by Google
Kuala Lumpur, 4th June 2020 – RedBeat Academy, a collaboration between RedBeat Ventures (AirAsia Group's corporate venture arm) and Google, rolled out a development programme for small and medium-sized local enterprises named BINA Digital.
BINA Digital offers online courses for SMEs to get started, build and grow their online presence, and enhance their ability to maintain sustainable business expansion and growth. Participants will learn from instructors from RedBeat Academy, Google and Malaysia Digital Economy Corporation (MDEC). They also have networking opportunities through the BINA Community.
It is comprised of the free Webinar beginner courses, the BINA Basic Programme (which will waive fees for the first 240 SME participants), and the five-week BINA Advanced Programme course with a nominal fee of MYR100 per participant.
Through this course, SMEs can develop digital skillsets for the modern environment, acquire certification with formal accreditation, and gain real e-commerce experiences as sellers on the AirAsia e-commerce platform, OUR SHOP. It is accessible via the RedBeat Academy website.
Aireen Omar, RedBeat Ventures President, explained that this was aimed at helping SMEs to digitise their businesses and acquire modern tech skill sets in response to the COVID-19 outbreak changing how business was done, and expressed confidence that the BINA digital programme would strengthen their ability to manage sustainable business expansion and growth.
RedBeat Academy aims to raise a futureproof generation with this one-stop service in tech, leadership and innovation that will be a catalyst for the digital economy in Malaysia and ASEAN.
AirAsia able to weather Covid-19 crisis better than many others, according to Brand Finance
Kuala Lumpur, 6th December 2019 – AirAsia Group is among the top airline brands that are well positioned to survive the Covid-19 crisis, judging from its cash position, brand strength and brand value, says independent brand valuation consultancy Brand Finance.
Brand Finance recently released its annual report on the most valuable and strongest airline brands — the Brand Finance "Airlines 50" for 2020.
AirAsia was the only low cost carrier from ASEAN featured on the list, registering a 15.5% year-on-year growth in brand value — the highest in Asia and the second highest amongst all airlines globally, thus making it one of the top 25 most valuable airline brands in the world.
In the 10 Strongest Brands ranking of the report, AirAsia was rated as having the highest year-on-year increase and one of only four airline brands in the world to have an AAA+ rating. This was based on marketing investment, familiarity, loyalty, staff satisfaction and corporate reputation.
Samir Dixit, Managing Director, Brand Finance Asia Pacific, commented: "While there were very few brands that had positive brand value growth, AirAsia found itself to be a strong contender with some of the best brands in the world. This can undoubtedly be attributed to the consistency of brand experience and the brand building efforts by AirAsia across customers and other stakeholders. The current Covid-19 crisis presents a dangerous threat to airlines, and will not be easy to manage given that airlines will struggle to recapture lost demand and could lose up to 20% of overall brand value. The only thing that will drive customer preference in difficult times is the brand and the airline brands that are weaker may not even survive the crisis. Based on our criteria, we found AirAsia to be one of the 30 global airline brands well poised to survive the Covid-19 crisis."
President (Airlines) of AirAsia Group, Bo Lingam said: "We are truly honoured by this achievement that acknowledges our quest for continual improvement in all that we do at AirAsia. We will never stop to always put our customers first, at the core of every decision we make to ensure we provide the very best value for air travel experience. Value, innovation and choice are three cornerstones to our brand and this is a testament to the dedication and hard work from all of us at AirAsia."
After a period of hibernation following the Covid-19 pandemic, AirAsia last week resumed scheduled domestic flights in Malaysia and Thailand with strict health controls and social distancing protocol in place, in compliance with the regulations. Resumption of services will follow in the Philippines, Indonesia, India and Japan soon, and will include international destinations around the network, once the situation improves and governments lift borders and travel restrictions.
For more information, request for a copy of the full Brand Finance Airlines 50 2020 report here.
AirAsia returning to service stronger
Sepang, 29th April 2020 – AirAsia resumed its scheduled domestic flights in Malaysia and Thailand, and will resume flights in the Philippines and Indonesia, subject to approval from the authorities. Strict health controls and safety protocol are in place, in compliance with the regulations. The resumption of services will initially be for key selected domestic routes, which will increase gradually to include international destinations around the region, once the situation improves and governments lift borders and travel restrictions.
Datuk Kamarudin Meranun, AirAsia Group Executive Chairman, commented that AirAsia was able to return to service even stronger during this period because of their flexible decisions and business relationships. Measures such as voluntary salary reductions from management and senior employees, restructured fuel hedges, renegotiated contracts and deferred non-essential expenditures managed and contained costs to a minimum of a 30% reduction in 2020. Furthermore, the highest global safety standards have been applied to crew, passengers, and aircraft such as protective gear, social distancing, routine disinfection and hospital-standard High Efficiency Particulate Air (HEPA) filters.
Additionally, AirAsia's digital and ancillary businesses such as Santan, Teleport and BigPay implemented new initiatives that allowed them to continue operating during the MCO while also assisting local businesses such as drive-thru, e-pay donation drives, and cargo flights for medical supplies.
Datuk Kamarudin concluded his analysis by expressing his confidence that AirAsia is continuing to grow and will emerge stronger after this period. He hoped that they would be able to continue sustaining their 1.3 million jobs while doubling their economic contribution to ASEAN's GDP.
AirAsia Implements New Digital Solutions to Improve Efficiency
Sepang, 30th January 2020 – AirAsia is implementing digital solutions developed by Paris-based Safety Line to further improve fuel efficiency and reduce carbon emissions. This initiative not only offsets carbon emissions but also proactively reduces them while also reducing costs.
The OptiFlight-In-flight guidance, a unique suite of digital solutions, optimises all flight phases while OptiClimb saves up to 3 percent of climb fuel, reducing the fleet's carbon footprint by at least 73,000 tons of CO2 per year.
These implemented solutions are in addition to the OptiFlight Innovation Partnership which AirAsia joined in September 2019. The partnership provided further flight optimisation opportunities such as the trial implementation of OptiDirect, which recommends adjustments to pilots based on historical tracks flown and forecasted weather on the route.
Javed Malik, AirAsia Group Chief Operations Officer, stated AirAsia's commitment to improving operational efficiency and to becoming a digital airline in all aspects in line with their focus on innovation and sustainability, and expressed their excitement to be Asia's first airline to implement OptiClimb.
Pierre Jouniaux, Safety Line Founder & CEO, said it was a privilege to have AirAsia as a customer while describing both the fuel efficiency challenges of AirAsia flights as well as how the implemented solutions would use flight data and artificial intelligence to calculate various factors to optimise performance.