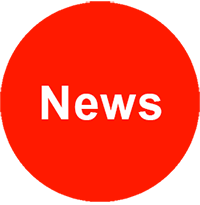 Latest News
Freedom Flyer Programme
SEPANG, 8 September 2017 – AirAsia, the world's best low-cost airline, today unveiled the world's first Freedom Flyer Programme aimed at making it easier, faster and better for loyal guests to earn AirAsia BIG Points. The overhauled loyalty programme, powered by AirAsia BIG Loyalty, is based on a unique membership status system determined by how often guests fly – the more guests fly with AirAsia, the faster they will earn BIG Points, regardless of how much they spend on fares. The four-status system starts with Red status for guests who fly 13 or fewer one-way short-haul flights in the preceding 12 months, through to Gold and Platinum, and all the way up to Black for those who fly 50 or more times with AirAsia. For every RM10 spent, Red Members can earn up to 20 BIG Points, Gold up to 40, Platinum up to 70 and Black up to 120. Long-haul and Fly-Thru flights count as two one-way short-haul flights for status calculation purposes, making it doubly rewarding to travel with AirAsia X.
To learn more about the Freedom Flyer Programme or to register, visit the upgraded AirAsia BIG Loyalty website at airasiabig.com or download the AirAsia BIG Loyalty mobile app, where existing members can also check their new membership status.
Asean Business Award
MANILA, 7 SEPTEMBER 2017 – AirAsia has won this year's Asean Business Award for Priority Integration Sector – Tourism. The award recognises outstanding performance in the Asean priority integration sector of tourism. AirAsia Group CEO Tony Fernandes accepted the award on behalf of the company at the Asean Business Awards (ABA) 2017 ceremony held in Solaire Resort and Casino here last night. The award was presented by Philippine President Rodrigo Roa Duterte, witnessed by Philippine Trade Secretary Ramon Lopez and Asean Business Advisory Council (BAC) Chairman Joey Concepcion. The ABA was created by the Asean BAC in 2007 to recognise outstanding Asean enterprises, serve as a platform to spread information on the Asean Economic Community, and spotlight SMEs that have the potential of becoming global economic players in their respective industries.
The Edge Billion Ringgit Club 2017
SEPANG, 22 August 2017 – AirAsia has been named Malaysia's best company at The Edge Billion Ringgit Club 2017. AirAsia won the coveted Company of the Year award based on its return to shareholders, growth in profit before tax and return on equity over three years as well as corporate responsibility initiatives. AirAsia also received two other accolades for Highest Growth in Profit After Tax Over Three Years for Big Cap Companies with RM10 Billion to RM40 Billion Market Capitalisation and for Highest Growth in Profit After Tax Over Three Years for Trading/Services, Hotels, IPC and Technology. AirAsia Berhad Executive Chairman Datuk Kamarudin Meranun received the Company of the Year award from The Edge Media Group publisher and CEO Ho Kay Tat at a gala dinner at the Grand Hyatt Kuala Lumpur last night. The Edge Billion Ringgit Club was started in 2010 to recognise Malaysia's top performing listed companies with a market capitalisation of above RM1 billion.