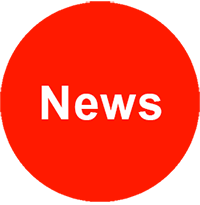 Latest News
RED Fights AIDS with Support from 88rising
Sepang, 12th November 2018 – AirAsia has begun a partnership with (RED) in support of the Global Fund to fight AIDS and support people struggling with HIV in Asean, pledging proceeds from their various 2019 promotions and activities, as well as donating USD 0.20 for each seat sold online during a 24-hour period. Additionally, they will collaborate with global Asian music label 88rising to launch a new Asean music and arts festival in 2019 in support of the cause.
The (AirAsia)RED partnership announcement was made at Sepang Aircraft Engineering (SAE) with live performances from Los Angeles-based rapper and 88rising collaborator Dumbfounded. It was attended by Malaysian Health Minister Datuk Seri Dr Dzulkefly Ahmad, Malaysian Youth and Sports Minister Syed Saddiq Syed Abdul Rahman, Malaysian AIDS Foundation (MAF) Malaysian Business Consortium on HIV/AIDS Manager Dr Rethish Raghu, MAF Advocacy Manager Dayana Omar, (RED) CEO Deborah Dugan, 88rising Founder and CEO Sean Miyashiro, AirAsia Group CEO Tan Sri Tony Fernandes and AirAsia Group Head of Branding Rudy Khaw, and others.
AirAsia Group CEO Tony Fernandes, (RED) CEO Deborah Dugan, and 88rising Founder and CEO Sean Miyashiro expressed excitement over the new partnership. They were honoured to collaborate with innovative, passionate partners in the fight against AIDS.
AirAsia Collaborates With Google Cloud
London, 10th October 2018 – AirAsia is working with Google Cloud to integrate machine learning and artificial intelligence (ML/AI) into its business and culture to become a travel technology company, digitising all its business aspects to improve marketing and forecasting, optimise operations, maximise efficiency while reducing risk, and personalise customer experiences to improve loyalty.
The cooperation with Google Cloud's engineers gives AirAsia's technical team access to Google Cloud's TensorGlow and Cloud Machine Learning Engine technologies, as well as enrolment in the same programme used to train Google Cloud's engineers. This allows the airline to develop its own internal expertise with AI and machine learning as they digitise and transform their work culture by deploying G Suite and Chrome Enterprise to create an agile digital experience that provides instant access to data and analyses for faster, more informed decision-making.
AirAsia Group CEO Tony Fernandes commented that since their inception in 2001, AirAsia has adopted new technologies, and this new development phase of digitising their processes and services will expand AirAsia digitally via digital travel platform airasia.com and lifestyle site BigLife, which incorporates all digital investments under their digital arm RedBeat Ventures. The use of data opens up new business opportunities for AirAsia to capitalise on.
AirAsia Esports Centre Announced
Kuala Lumpur, 4th October 2018 – The World Electronic Sports Games (WESG) SEA Malaysia National Final held at Quill City Mall has concluded. The closing ceremony was officiated by Youth and Sports Minister, Syed Saddiq Syed Abdul Rahman, who announced the AirAsia Esports Centre, the first esports hub in SEA endorsed by the Malaysian government.
The international tournament, originally organised in 2016 by Alisports to let players compete in games they loved with a sense of national pride, saw over 200 participants from 5 major titles: DotA 2, Counter-strike: Global Offensive, Hearthstone, StarCraft II and Vain Glory. The champions will be flying the Malaysian flag at the Southeast Asia Regional Qualifiers, where they would compete for a chunk of a USD150,000 total prize pool.
Our Youth and Sports Minister congratulated the champions and expressed his shared intention with Calvin Lau, Agri Mind Chairman, to develop Malaysia into a regional esports hub with the government's support through development projects that promote esports. The first esports integrated facility will be the AirAsia Esports Centre in Klang spearheaded by entrepreneur Adib Khalid (of Tune Studios), owned by Agri Mind, a partner of WESG specialising in cybercafé systems. It is sponsored by AirAsia with the Youth and Sports Ministry's endorsement.
Boosting Medical Tourism in Penang
Kuala Lumpur, 3rd September 2018 – AirAsia Indonesia signed a Memorandum of Understanding (MoU) with Malaysia Healthcare Travel Council (MHTC) at Aloft KL Sentral between MHTC CEO Sherene Azli and AirAsia Indonesia CEO Dendy Kurniawan. The signing ceremony was witnessed by Malaysian Deputy Minister of Finance Dato' Ir Haji Amiruddin Hamzah, Malaysian Deputy Minister of Health Dr Lee Boon Chye, Association of Private Hospitals of Malaysia (APHM) President Datuk Dr Kuljit Singh and AirAsia Group Berhad Executive Chairman and AirAsia X Co-Group CEO Datuk Kamarudin Meranun.
Both parties will jointly promote Penang as Malaysia's top healthcare tourism destination, offering transport and medical services for those flying AirAsia from Indonesia to Penang for medical treatment. MHTC customers and AirAsia guests with appointments prearranged by MHTC will enjoy benefits and discounts at participating hospitals and selected F&B outlets by showing their boarding pass.
AirAsia Indonesia CEO Dendy Kurniawan expressed confidence in the partnership and market growth, stating that Penang was a preferred healthcare tourism destination for Indonesians. MHTC CEO Sherene Azli agreed, noting Penang's developed medical fields and its potential to cater to Indonesian healthcare travellers.
AirAsia Indonesia serves Penang with twice daily flights from Jakarta, thrice daily flights from Medan and thrice weekly flights from Surabaya.
Winning Honours Again: AirAsia Celebrates a Decade of World's Bests
London, 17th July 2018 – AirAsia won the World's Best Low-Cost Airline award for the tenth consecutive year at the 2018 Skytrax World Airline Awards held at The Langham, London.
AirAsia co-founder, Executive Chairman of AirAsia Group Berhad and Group CEO of AirAsia X Datuk Kamarudin Meranun accepted the award in London alongside AirAsia's long-serving Allstars from across the region.
Additionally, AirAsia X won World's Best Low-Cost Airline Premium Cabin for the sixth time, while AirAsia also won Asia's Best Low-Cost Airline. The awards were received by Chairman of AirAsia X Tan Sri Rafidah Aziz and Deputy Group CEO (Airline Business) Bo Lingam respectively.
Datuk Kamarudin Meranun expressed that winning the award for the past decade was a huge honour. He, Tan Sri Rafidah Aziz and Bo Lingam congratulated their colleagues, thanked everyone for their support and hard work, and promised to strive for greater heights.
AirAsia celebrated across their offices worldwide as well as online by hosting special photobooths and contests from 17th – 22nd July, and promotional low fares from 23rd – 29th July on www.airasia.com and the AirAsia mobile app. They also offered one year of free flights in their #WeAreAllChampions social media contest on their Instagram (instagram.com/airasia) and Facebook (facebook.com/AirAsia).
Tinder and Travel360.com Hook You Up To Seungri's First Solo Concert
Sepang, 11th July 2018 – Global dating app Tinder matches with Travel360.com, AirAsia's one stop travel platform, in South Korean superstar Seungri's first solo concert – SEUNGRI 2018 1st SOLO TOUR [THE GREAT SEUNGRI] in SEOUL x BC CARD – on 5th August 2018 at Jangchung Arena, Seoul, South Korea.
Fans from Malaysia, Thailand, Indonesia, and Vietnam can take part in the concert ticket giveaway contest on Travel360.com's Facebook page from now until 18th July 2018 by downloading the Tinder app, liking Travel360.com's Facebook page, and completing an entry form.
One winner from each country will receive a pair of concert tickets, hotel accommodation, and a return trip to Seoul with AirAsia. Winners will be announced on 20th July 2018. South Korean fans can also take part via Tinder until 20th July 2018.
Spencer Lee, AirAsia Malaysia's Head of Commercial, and Lyla Seo, Tinder Korea's Country Manager, expressed confidence that this partnership has maximum synergy for current and future travel, social, and lifestyle collaborations.
The collaboration with Seungri, a powerful influence in Asean, will bring Tinder and AirAsia closer to users in the region. Along with concert activities, Tinder plans to raise brand awareness in Korea among users through various cultural events and brand experiences.
Bringing Home The Gold
Sepang, 19th May 2018 – AirAsia won 11 awards at the 2018 MARKies Awards held in Kuala Lumpur. Additionally, their cargo division won the Air Cargo Industry Customer Care Award at the World Air Cargo Awards 2018 held in Shanghai.
Their "Adventure Live" campaign won 4 gold MARKies awards and 1 bronze award. Meanwhile, their "48 Hours In Asia" campaign won 1 gold award and 2 silver awards, and their "Santan On Wheels" campaign, their "Together, We Dare To Dream" campaign, and their "Ultimate Xventure Challenge" each won 1 silver award.
Spencer Lee, AirAsia Malaysia's Head of Commercial, shared AirAsia's excitement over their victories in multiple categories against tough competition, especially in digital categories in line with their goal to become a digital airline.
About The Awards Events
The MARKies Awards were brought by Advertising + Marketing magazine, a publication of Lighthouse Independent Media, to celebrate and award Malaysia's best advertising campaigns or projects in the marketing services industry.
The World Air Cargo Awards are held annually and alternately in Munich, Germany and Shanghai as the largest and most authoritative celebration of excellence in the global air cargo industry.
BIG Earnings With Fave
SEPANG, 8 September 2017 – AirAsia, the world's best low-cost airline, today unveiled the world's first Freedom Flyer Programme aimed at making it easier, faster and better for loyal guests to earn AirAsia BIG Points. The overhauled loyalty programme, powered by AirAsia BIG Loyalty, is based on a unique membership status system determined by how often guests fly – the more guests fly with AirAsia, the faster they will earn BIG Points, regardless of how much they spend on fares. The four-status system starts with Red status for guests who fly 13 or fewer one-way short-haul flights in the preceding 12 months, through to Gold and Platinum, and all the way up to Black for those who fly 50 or more times with AirAsia. For every RM10 spent, Red Members can earn up to 20 BIG Points, Gold up to 40, Platinum up to 70 and Black up to 120. Long-haul and Fly-Thru flights count as two one-way short-haul flights for status calculation purposes, making it doubly rewarding to travel with AirAsia X.
To learn more about the Freedom Flyer Programme or to register, visit the upgraded AirAsia BIG Loyalty website at airasiabig.com or download the AirAsia BIG Loyalty mobile app, where existing members can also check their new membership status.